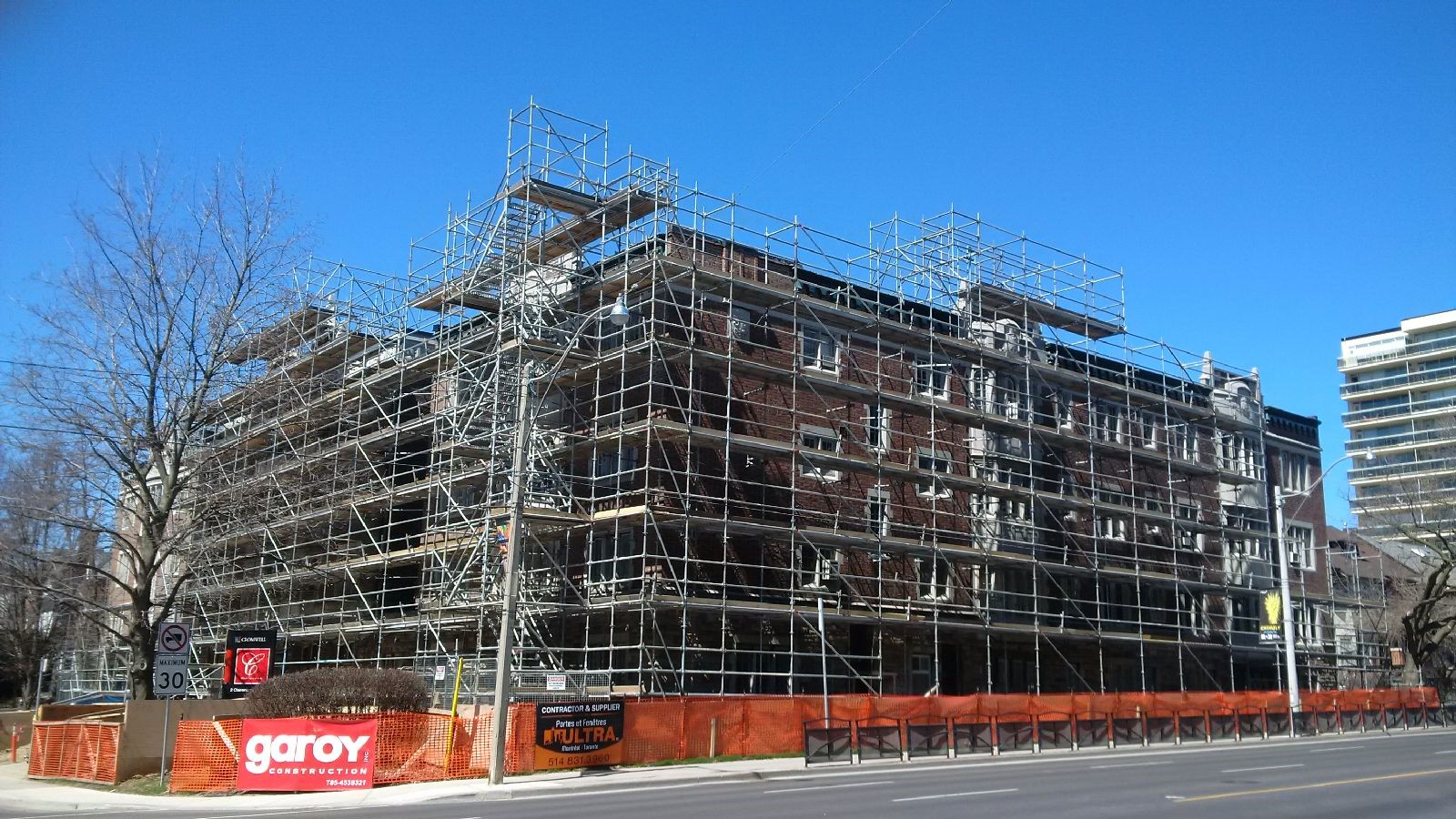 Trust us to deliver the right solution, engineered for your project.
Skyway Canada is a trusted provider of safe, cost-effective scaffold and shoring solutions across Western Canada, Ontario and Quebec. Skyway is a single source solutions provider offering scaffolding, insulation, swing stage and shoring, engineering, design, erection and dismantling services; project management and control; and cost control and billing systems. Tailored management solutions can be integrated with clients' internal systems, ensuring accuracy, efficiency and timely reporting.
Our approach is to develop the right solution for every project, to ensure safety, production efficiency, cost effectiveness and on-time completion. What makes us unique is our experience and expertise in the design, engineering, delivery and maintenance of our systems. Skyway have set the highest industry standards for safety and quality. We are a safe company - not just a company with a safety manual. Our vision for this company is to be the safest, smartest scaffolding company in Canada.
Safety
Our business model is founded on providing safety access systems for our Clients. Our commitment to our employees is to provide a safe working environment. We continue to combine these two principles to achieve the highest Standards in the construction industry and more specifically, a leader in the access systems industry. Our relentless pursuit to improve our health and safety programs, employee training, and our industry-committee contributions, has propelled our safety culture to the forefront of our core business values.
Industrial Sector Solutions
Skyway's industrial sector solutions are specifically tailored to the needs of every customer. With extensive industry experience across a wide variety of applications, Skyway delivers flexible, innovative and highly efficient systems. Our tailored management solutions, including estimating, inventory control, project management, billing and logistics processes can be integrated with our clients' internal systems, ensuring accuracy, efficiency and timely reporting. Responsive, customer-driven solutions make Skyway a value-added partner in industrial applications across Canada.
Commercial Sector Solutions
Skyway is the single-source solution for access, shoring and safety systems in a wide variety of commercial construction, restoration and production applications. With the most extensive inventories of the widest range of products and accessories, Skyway can engineer and supply systems expertly tailored to any job. Our full-service capabilities, including erection, on-site maintenance, teardown and cartage deliver turnkey efficiency for any project. We've earned our reputation for reliability through more than 49 years of experience – experience that delivers value-added on-time, cost effective solutions.